The Church teaches that everyone is created and loved by God and called to share in his own blessed life. God desires each and every person to seek Him, to know Him, and to love Him with all their being. We believe that this spiritual journey is for everyone, regardless of where they are at in their spiritual life, their struggles, successes or failures. We believe when Christ founded His Church on Peter the Rock, He desired for it to be a home for all people -a community that welcomes and accompanies every person along the path of life. We ask that as members of All Saints Parish, you walk with us on that journey of faith and be open to what God is doing in your life.
To be a member of this Catholic parish is to enter into Holy Communion with those who are on that same spiritual journey, and to help us invite others to join us. Like the Magi following the Christmas star at Epiphany, together, we pursue the Light of Jesus Christ, in whom our brokenness is healed, our desire for love is fulfilled, and life's purpose is found.
We are happy and blessed to have you complete this registration information and become formal members of All Saints Catholic Church, where together, we can grow in the Spirit.
God Bless,
Father David Greenfield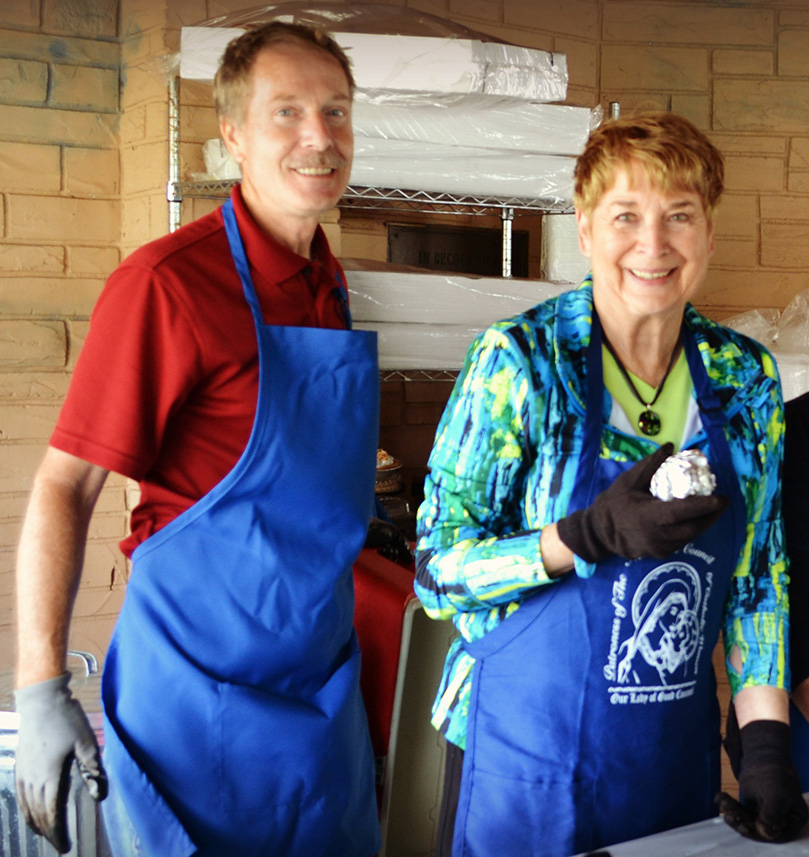 Here's a few of many exciting events we have coming up in our Parish.
Click here for the entire schedule of Parish/School Calendar of Events Page.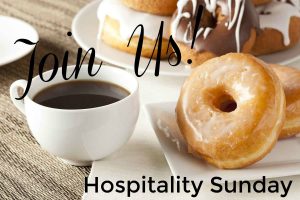 Sunday, Sept. 24th after the 10:00 Mass.
Please join us in the parish hall for refreshments and a time to socialize with fellow parishioners.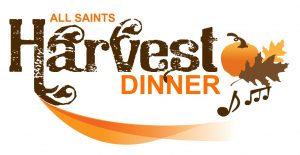 ALL SAINTS PARISH HARVEST DINNER – Sunday, October 1
We are looking for youth of the parish, grades 6-11 to volunteer for at least one shift at the dinner. You will be helping serve our guests, by seating them, pouring beverages, resetting tables, etc.
Students who work will receive a letter as proof of their volunteer
time as required by All Saints for Confirmation class. Please call
Donna McMartin at 290-1904 to volunteer or with questions.
To complete our baked chicken dinner, we need the help of our
ladies and your wonderful selection of pies. Pie tins are available
in the gathering space for you to use. Pies may be dropped off on
Saturday, Sept. 30 or on Sunday morning in the parish social hall.
Presale dinner tickets will be sold at all Masses for the next 2
weekends and Saturday, Sept. 30. Tickets are $10 for adults, $5
for children ages 5-10. Ages 4 and under eat FREE.
A THEME BASKET RAFFLE – will also be part of the Harvest
Dinner again this year. Pick a theme, get a friend or a group and
be creative. If you need help with an idea or just have a question,
please call Gloria Boe at 361-2131; and be sure to call her to let
her know you are doing a basket.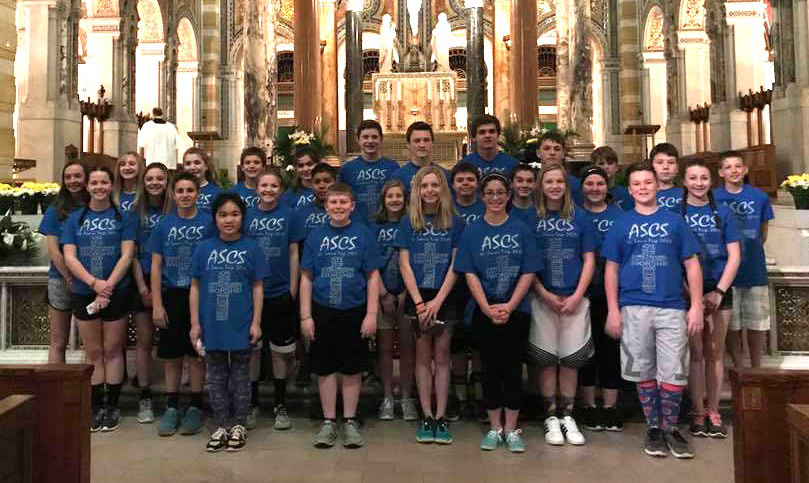 All Saints Berlin Catholic School is located in Berlin, WI within the Catholic Diocese of Madison. St. Micheal's Oratory is the home to our K-8th grade students. The former rectory of St Michael's houses our Preschool for children ages three, four, and five.