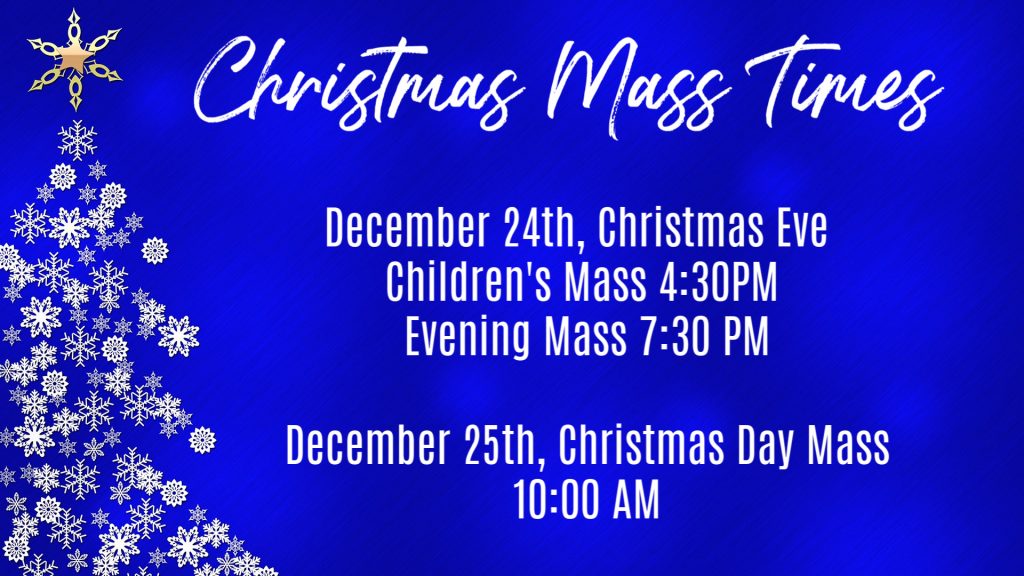 We now offer Online Giving. To set up your Online Giving account or manage it, Click on the Icon below: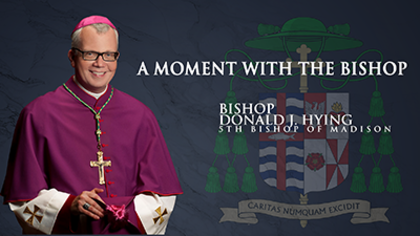 A Moment with the Bishop – Video Series
Click the link below to view or subscribe to the
Moment with the Bishop Daily Series:
On Saturday, December 14th, we will be Caroling for Christ! All are welcome to join us on this hayride adventure through the Berlin Community stopping at various locations to include: Juliette Manor, Patriot Place, Heart Song Assisted Living, Brown Wilcox and the a swing around into the Walmart Parking lot. All who wish to join us will meet by 1:00PM at the Fortifi Bank Parking lot where we will leave from and return to around 4:00 PM. We then ask all those who can go up to the church and sing for the 4:30PM.  Hats, Mittens, and scarves could
Please Dress Warm with appropriate attire (and if you have red hats, red mittens or a red scarf, please wear them to coordinate with all the singers on the hayride)  Matchy – Matchy!
Please sign up using the link below or call the parish office (920-361-5252) by
December 6th

if you would like to join us for this FUN event so we can make sure we have enough space for all those who wish to attend. May it be pleasing to Christ to have our voices ring in good cheer and spread the Christmas spirit through the Berlin Community.

Caroling for Christ Signup Sheet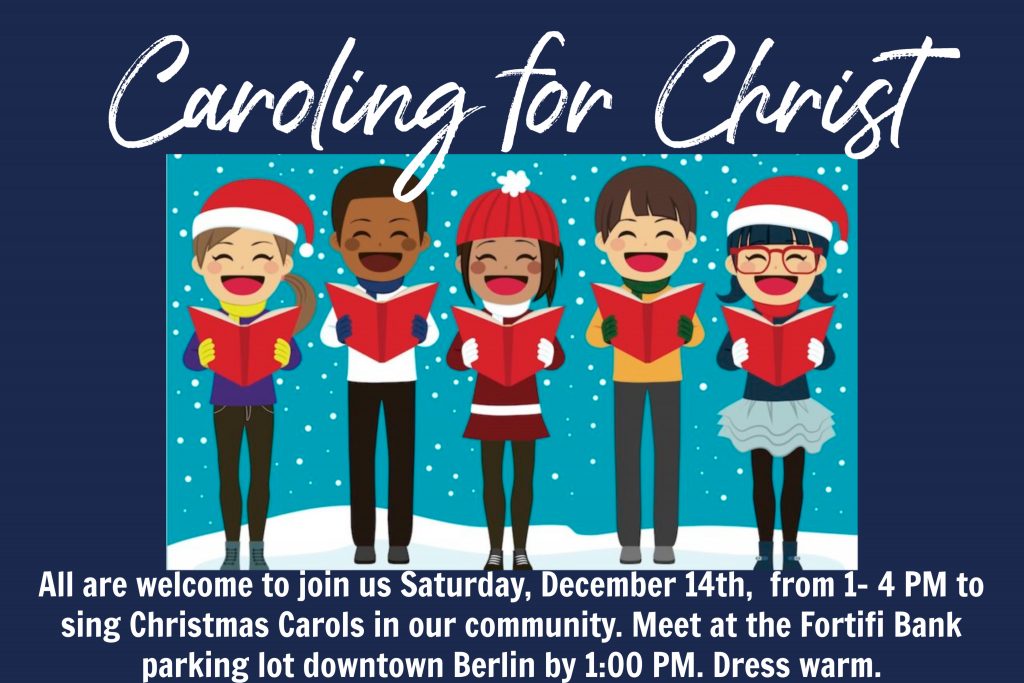 ---
Once again this year, Father would like have 
bell

 

ringers

again for the Christmas Eve Masses 4:30Pm and 7:30PM; and Christmas Day Mass at 10:00AM. Same as last year.
At each Mass he would like the
bell
ringers to be ringing hand bells and welcoming fellow parishioners
a half hour prior to Mass starting. So we would need families to commit to being here at least 30 minutes prior to Mass starting. We have 20 pairs of red mittens, scarves, and 
bells
 so we are hoping to have a group for each Mass to help greet all parishioners (arriving by 4:00PM) so they are 
ringing
bells
 for the 30 minutes prior to Mass by standing at the doors…
ringing
bells
and greeting "Merry Christmas" to all who enter to  to celebrate the Holy Mass.
A few pews will be reserved in church for these participants so they have a seat at Mass for doing such a gracious deed.
Below is a link to sign up with your name (family name and how many will be attending under the Mass time(s) you'll be available to help as a red mitten and scarf
bell
ringer
! (NOTE: singing is not required)
There will also be a signup sheet in the gathering space after Mass to sign up after Mass.  This is a great way to welcome some new families to participate and join in the fun.
Thank you in advance for helping share this and get the word out to make this possible.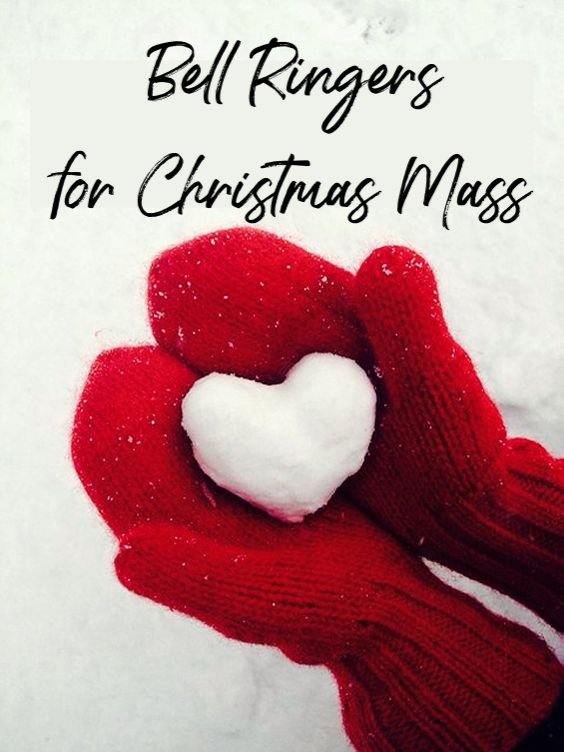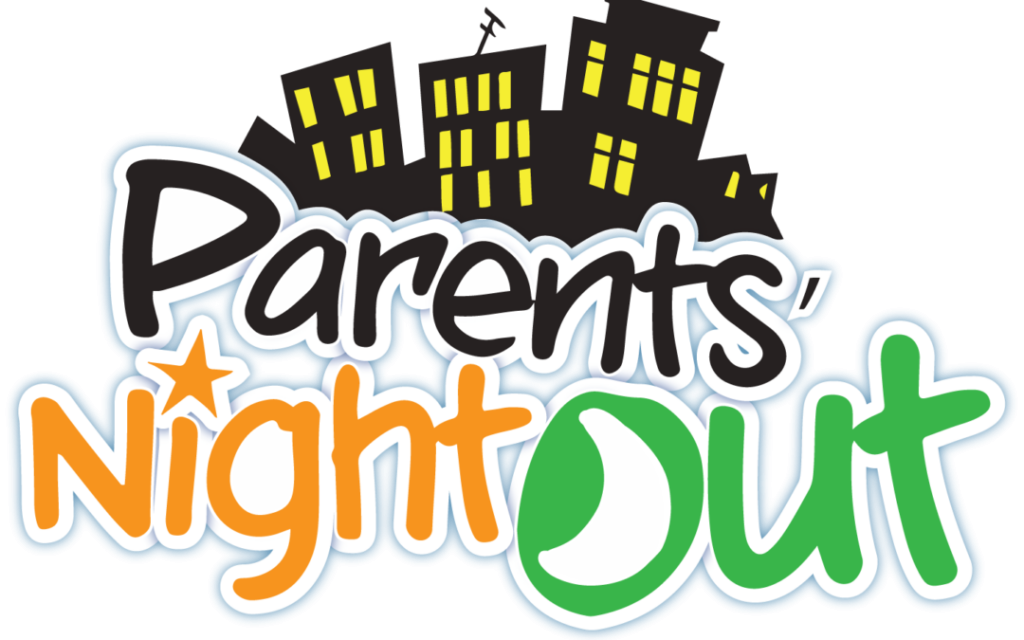 Save The Date(s):  Parent's Nights Out 2019-2020
All Saints Catholic School 8th grade class will be hosting three "Parents' Night Out" evenings school this year.

Dec. 20, 5-8 PM and Feb. 14, 5-8 PM will be our planned dates. 
Parents can enjoy a three hour break while your children are being served pizza, fruit, veggies, a cookie along with their choice of water or lemonade.  Students will participate in outdoor play if weather allows as well as a variety of indoor activities: games with balloons, board and card games, building with legos and singing and dancing lead by Our Super Saints. This event will be held at the parish social hall 5:30-8:30. All Students age 4 through fifth grade are welcome to attend. Cost will be $10.00 per student / paid at the door. An RSVP is appreciated. Please email jhandrich@allsaintsberlin.org 3 days prior to each evening. Older children wishing to attend will not be charged, but will be asked to assist with the younger students. The funds raised will go towards the 8th Grade End of Year Class Trip and Their Gift to the School.  Any further questions, please call Julie Handrich, 8th grade homeroom teacher,  920-361-1781 ext. 213

We are starting the TMIY program on Wednesday September 18th at 5:30 a.m. We hope to see you there!  This year is similar to last year in that it is made up of 10 different speakers. The great thing about the program is that even if you stopped coming in the past, now you can jump into this new content. This new year is titled The Fight of Faith.  One of the speakers is a naval officer  who will talk about a battle and a calling that is much greater than yourself.  Please know that you are welcome to attend and find out for yourself why so many All Saints Men are willing to rise and shine early in the morning!
"Here's what a couple men from All Saints had to say about their experience"!