Do you LOVE to sing or have a talent of music you'd like to share?
We welcome you to join the choir on Sunday mornings. We gather at 9:00 AM in the choir room at All Saints Parish Hall to go over music for the 10:00 AM Mass. Come join us…Men, Women, and Students. Call Mark with questions 361-1884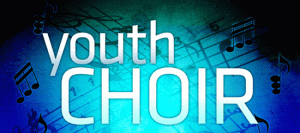 We invite the youth of our parish to sing in our Youth Assisted Mass!
Youth Mass is every third Sunday of the month on a rotating basis for each Mass time. Please see our calendar to learn when our next youth assisted Mass will be. Youth are encouraged to gather in the choir room a half hour before the Mass begins to rehearse what will be sung. It's that easy! No other practice times are required.
Please contact the Parish Office for more information about
upcoming youth assisted Mass. 920-361-5252