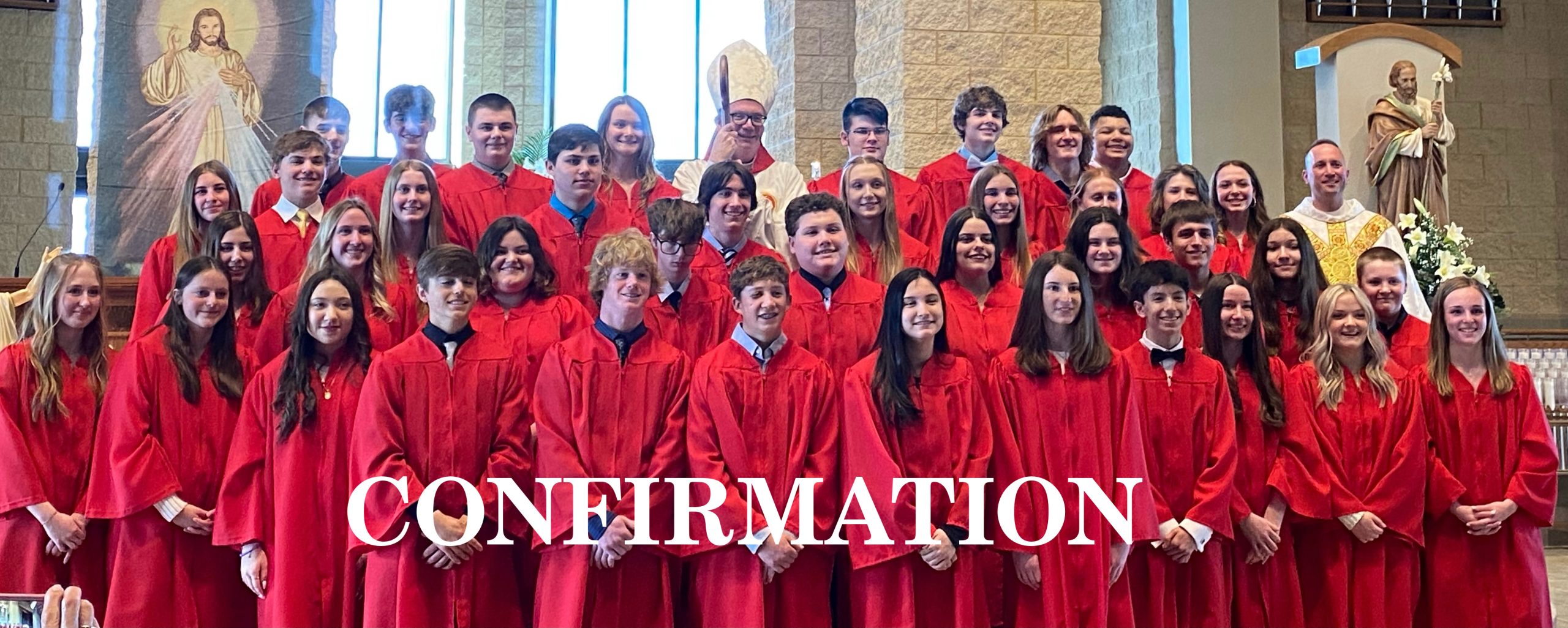 The Sacrament of Confirmation
Preparation for Confirmation is now a 2 year Program and the the sacrament will be administered in the spring 2024 for the next classes of 8th and 9th graders.
Confirmation preparation sessions will be conducted on Sunday mornings for both first and second year preparation.  Attached is tentative schedule of confirmation preparation sessions over next two years.  This file as well as other information will be posted on All Saints Parish website (see Religious Education).   www.allsaintsberlin.org.  You will note that sessions are planned for the second Sunday of each month during the school year.  An extra session is included during Lent.  There will also be additional activities which are required as we prepare for Confirmation.
All Sunday sessions will begin at 8:30 a.m. in All Saints Parish Hall.  Beginning at 8:00 a.m. refreshments such as juice, milk, donuts, and fruit will be served until 8:45.  We will meet until 9:45 at which time we will take a short break before we attend Mass together.  Following Mass, we will return to the parish hall for additional refreshments and will complete our Confirmation session activities by noon.
Fees for the Confirmation Classes per student is $100. This helps cover the cost of Camp Grey Retreat and Bus Transportation to and from the Retreat, required Confirmation books and prep materials and supplies.
You may pay your fees online NOW

Or mail your check payment to the parish office:
All Saints Parish office
P.O. Box 269 
Berlin, WI 54923
Our Youth Ministry leaders of Confirmation are Peter Derleth 920-229-6484 
and Michelle Wolff, DRE mwolff@allsaintsberlin.org 920-361-5252.

If the confirmation student misses a Sunday Session, please click on each image below as it relates to the Class Work or Faith Work that was given out during that session so they that they may complete the required course material and hand it in at the next month's class