The Sacrament of Penance and Reconciliation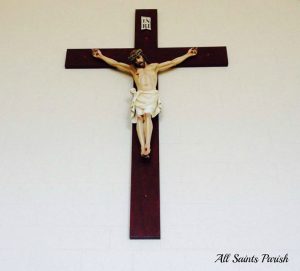 "The sacrament of penance is the primary way of obtaining forgiveness and the remission of serious sin committed after baptism." – Pope John Paul II
Sometimes on our journey toward the heavenly promised land we stumble and fall into sin. God is always ready to lift us up and to restore us to grace filled fellowship with him. He does this through the Sacrament of Penance (which is also known as confession or reconciliation, each term emphasizing a different element of the Sacrament).
Jesus gave His apostles power and authority to reconcile us to the Father. They received Jesus' own power to forgive sins when he breathed on them and said, "Receive the Holy Spirit. Whose sins you forgive are forgiven them, and whose sins you retain are retained" (John 20:22-23).
Paul notes that "all this is from God, who has reconciled us to Himself through Christ and given us the ministry of reconciliation…We are ambassadors for Christ, as if God were appealing through us" (2Corinthians 5:18-20). Through confession to a priest, God's minister, we have our sins forgiven, and we receive grace to help us resist future temptations.
Preparation for the Sacrament in our Parish:
The Sacrament of Reconciliation is celebrated on Saturday afternoons at 4:00 PM, and Sunday mornings at 9:30 AM. Additional private reconciliation are held 5:45 to 6:15 PM on Tuesdays and 5:45 – 6:45 PM on Wednesdays. Additionally, Communal Penance is held during the Advent and Lenten Seasons. The reconciliation room gives the penitents the option of "face to face" reconciliation or the use of the traditional screen. Children are prepared for their First Reconciliation in the 2nd grade. Home School families are free to follow diocesan approved formation materials in preparation for this Sacrament.
A truly Christian preparation for the Sacrament begins at home in early childhood and continues to develop. A progressive catechizes of forgiveness is also an essential part of Catholic education. Parents are assisted in their part of the sacramental program through a scheduled meeting. First Reconciliation takes place during Advent. Your child should be enrolled in All Saints Religious Education Program or All Saints Catholic School to receive all necessary information and preparation. Adaptive procedures for older children are available. Contact the Religious Education Office at 361-5252 for more information.
Receiving the Sacrament of the Reconciliation for the first time as an adult is part of the Rite of Christian Initiation of Adults. For older children who need to make their first reconciliation please see the pastor so that this wonderful experience of God's mercy can be well planned.
More information about confession can be found in the Catechism of the Catholic Church (1422-1498).