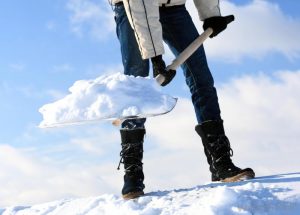 SNOW REMOVAL UPDATE
Our Parish is still in need of:
HELP – to remove snow at the rectory.
HELP – to remove at the school.
We have a service that plows all the parking lot areas, but we need help shoveling sidewalks and Fr. David's driveway on weekdays and some weekends. There is a snow blower at church which can be used to clear sidewalks for heavier snowfalls.  We are looking for at least 2 people to share this responsibility that has been graciously completed in the past. If this is something that you would consider helping with, please call Wayne Bending at the parish office 361-5252.