The Sacrament of Confirmation
The immediate preparation for Confirmation begins in Grade 8 and continues into the Spring of either 9th or 10th. Classes are held once a month on Sunday mornings for all High School programming. Sessions include Catholic doctrine, guest speakers, and/or question and answer periods. Mass is part of the class. Each candidate chooses a sponsor by the second session and works with him/her during the year until Confirmation. Specifics are sent in a letter to the parents regarding times, sponsors, and retreats.
Grades 9-10 meet on Sunday's once a month. If the confirmation student misses a Sunday Session, please click on each image below as it relates to the Class Work or Faith Work that was given out during that session so they that they may complete the required course material and hand it in at the next month's class.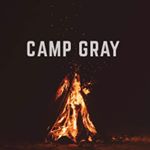 Confirmation Retreat trip to Camp Gray – 

Sunday, March 18th
7:15 am Check in and Depart All Saints church parking lot for Camp Gray.  Transportation provided.
Will provide water and snacks on bus.
9:00 am. Opening session – Camp Gray.  Lunch will be provided.  We will attend Mass in afternoon.  Please dress appropriately.  Weather permitting, some part of day will be spent outside.
6:00 – 6:30 pm.  Return to All Saints Parish.
Confirmation Tuition Rates:
Confirmation 9/10:
$100.00 per child (parish member)
$150.00 per child (non-parish member)
CLASS WEBSITES