What's Happening – Upcoming News and Events
HOSPITALITY SUNDAY- SUNDAY, SEPT. 24TH

Please join us in the parish hall after the 10:00 AM for refreshments and time to socialize with your fellow parishioners. All are welcome. It's a great way to connect with your community and meet other parish members, new and seasoned.
ALL SAINTS PARISH HARVEST DINNER – Sunday, October 1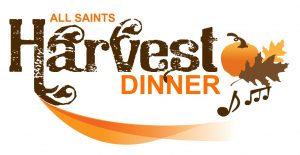 We are looking for youth of the parish, grades 6-11 to volunteer for at least one shift at the dinner. You will be helping serve our guests, by seating them, pouring beverages, resetting tables, etc.
Students who work will receive a letter as proof of their volunteer time as required by All Saints for Confirmation class. Please call Donna McMartin at 290-1904 to volunteer or with questions.
To complete our baked chicken dinner, we need the help of our ladies and your wonderful selection of pies. Pie tins are available in the gathering space for you to use. Pies may be dropped off on Saturday, Sept. 30 or on Sunday morning in the parish social hall.
Presale dinner tickets will be sold at all Masses for the next 2 weekends and Saturday, Sept. 30. Tickets are $10 for adults, $5 for children ages 5-10. Ages 4 and under eat FREE.
A THEME BASKET RAFFLE – will also be part of the Harvest Dinner again this year. Pick a theme, get a friend or a group and be creative. If you need help with an idea or just have a question, please call Gloria Boe at 361-2131; and be sure to call her to let her know you are doing a basket.
_______________________________________________________________________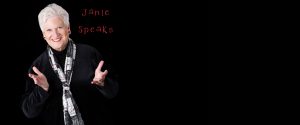 CCW – COLUMBIA NORTH VICARIATE sponsors and Janie Jasin, speaker & author
All Saints Council of Catholic Women invite ladies of all ages and backgrounds to experience the enthusiasm and learn of Janie Jasin's journey as a faith-filled woman with aging wisdom. She will charm you with her Irish wit and move you with her deep compassion for people and real life struggles. Her best selling book "The Littlest Christmas Tree" was written in the tree fields of Waushara County and has sold 2 million copies.
Bring your friends, come for the fun and leave with the blessings.
Join us Tuesday, October 10th at All Saints Parish Social Hall.
 Dinner is at 6:00 PM        Janie Jasin speaks at 7:00PM 
The cost is $13 per person for dinner and the speaker
or just $5 if you come to hear Janie Jasin speak.
For more about Janie Jasin, check out her website here.
Reservations are due by October 3rd. Call the Parish Office at 920-361-5252