What's Happening – Upcoming News and Events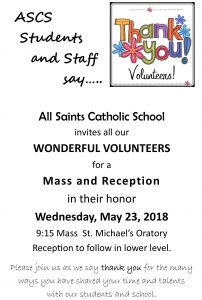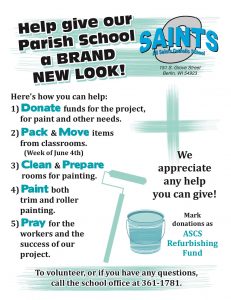 Registration is NOW Open – VBS July 9-13, 2018
All Aboard the Queen of Heaven Express! This summer, All Saints Parish will host Vacation Bible School the week of 

July 9-13

th where Kindergarten through 6th grade students will travel the globe on a special holy train to far away places such as France, Portugal, Mexico, Ireland & England. They will get to know the Lady our Lourdes, Our Lady of Fatima, Our Lady of Guadalupe, and Our Lady of Knock and Our Lady of Mount Carmel. They will discover how Mary brings us closer to Jesus through the power of the Rosary. Mysteries and messages will be revealed at each stop. Registration is NOW open and you can register through the link below.
VBS 2018 Registration Form: https://goo.gl/forms/MrpyQpuNj7Nb5BDx2
Mark your Calendar: Monday July 9th through July 13th
8:00 AM – 11:00 AM
All Saints Catholic Church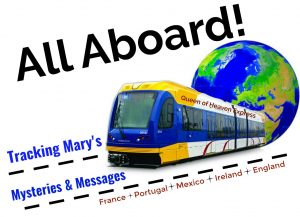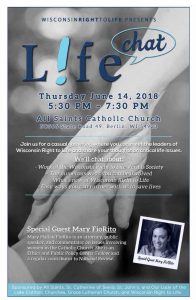 SAVE THE DATE: SUNDAY, JUNE 24th, 2019 is the Day for our Annual Festival. Chicken Dinner will be served again by the Poy Sippi Fire Dept. And entertainment by Tuba Dan. Raffles, Silent Auction and Big Ticket Items will be announced soon. We can't wait to Pray and Play Together as a Parish Family.